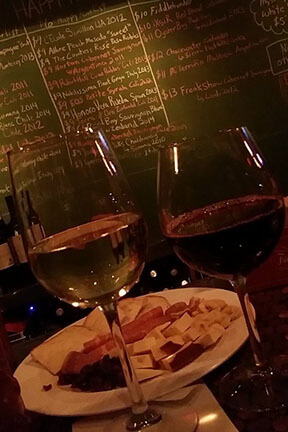 The Whining Pig
1612 E Bethany Home Rd Phoenix, AZ 85016 (602) 633-2134 The Whining Pig is not a restaurant. They are a bar that specializes in craft beers and wine. They do have limited food options like a meat and cheese plate. Their stock is constantly being rotated. In a two week period, 25-33% of the options are changed. They offer happy hour daily until 8PM with discounts on most wines by the glass for $5 and all the beers, including crafts, for $3. The service is very nice here and the bartenders are fun, attentive and entertaining. For entertainment, there's board games to play.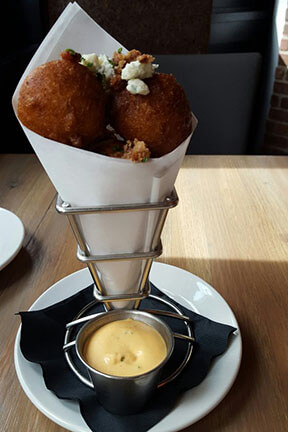 Ten - Handcrafted American Fare & Spirits
2501 E Camelback Rd Phoenix, AZ 85016 (602) 374-2611 TEN - Handcrafted American Fare & Spirits is the place to be for some deliciously cooked food and some excellent poured drinks. If you are a Gin drinker, you must try Monkey 47. It's not offered that much around and it's good. Their happy hour time is called Decompress time. It goes from 2PM-6PM Monday-Saturday. The food they make here is American cuisine classics that meet Southern comforts. Fried green tomatoes and hush puppies are popular choices here. For dessert, order the PB&J Ala Mode Dessert.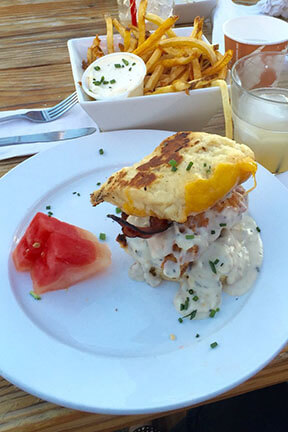 Welcome Diner
924 E Roosevelt St Phoenix, AZ 85006 (602) 495-1111 Welcome Diner is a cool place to get a bite to eat. It's just outdoor seating here so some days it might be nice to wait until the sun goes down and the temperatures drop. You can choose from some really great choices for food. A favorite plate is the Big Jim which is fried chicken on a biscuit with gravy and bacon. Another fantastic choice is the Champion Burger with a side of Mac and Cheese. Could just be the best burger and mac and cheese you've had. The have great customer service here, you'll be happy.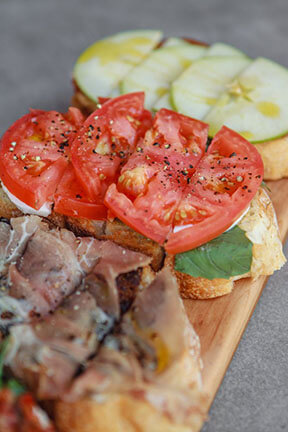 Postino Arcadia
3939 E Campbell Ave Phoenix, AZ 85018 (602) 852-3939 Postino Arcadia is truly a great place to eat at. They have a $20 bottle of wine and bruschetta board special that you just can't beat. You choose four different types of bruschetta that you want. They also make a good NY grilled cheese and provide you with mustard, ketchup and pesto sauces for dipping. During happy hour, their wines, pitchers of beer, mimosas, and bellinis are $5. It's a great place to come in for a bite to eat and to sip on a drink. The atmosphere here is wonderful and you'll be taken care of.